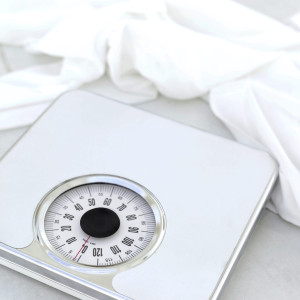 Dr. McFarland is a certified eating disorder specialist located in Littleton and Golden, CO.
Dr. McFarland has more than a decade of experience working with individuals struggling with disordered eating. She is also a certified eating disorder specialist provided by the International Association of Eating Disorders. She has worked in in-patient/residential treatment settings, intensive outpatient programs, and outpatient. Dr. McFarland is also able to perform evaluations to determine appropriate level of care for eating disorder treatment and psychological evaluations for individuals wanting bariatric surgery. Dr. McFarland has successfully treated those struggling with anorexia, bulimia, orthorexia, binge eating disorder, obesity, and eating disorder not otherwise specified.
Eating disorders and unhealthy body image can be a struggle for both men and women. Eating disorders can quickly take over your life and make you feel alone, ashamed, guilty, depressed, anxious, and defeated. They can cause lifelong physical and emotional scars. Eating disorders can quickly become medical emergencies. Research has shown that the sooner someone with an eating disorder is treated the faster they are able to recover and the more likely they are to remain in recovery.
Treatment for disordered eating patterns can look different depending on your treatment goals. Sometimes it includes talking about your eating patterns, recognizing triggers to unhealthy eating behaviors, or looking at negative thoughts and beliefs around food, weight, and body image. Dr. McFarland believes in a mindful eating approach and encourages individuals to eat all types of foods and be able to enjoy eating again. Mindful eating involves being able to stay present while you are eating. This includes being able to identify all 5 of your senses while you are eating. What does my food smell like? Look like? Taste like? What do I hear? Feel like? Being able to focus on these things while eating, can significantly decrease the chances of you binging, overeating, or undereating. Check out the resource page to learn more about her approach.
Outpatient therapy is appropriate for those who need an evaluation to determine what level of care (residential to outpatient) would be most effective for them. In addition, working with Dr. McFarland can be a great fit if you are stepping down from a higher level of care or a hospitalization and don't want to drive to Denver to continue outpatient services at your treatment program. Dr. McFarland has the ability to meet with clients up to 3 times per week, if needed and appropriate, but most individuals typically meet with her once a week.
You don't have to struggle alone and you can recover! Check out Dr. McFarland's blog and her videos to see how she approaches treatment for eating disorders and contact her today to schedule an appointment. Asking for help can be scary and challenging, but it may save your life!
Mindful Eating, Mindful Living is a new Group starting TBD!
Do I Have Disordered Eating?
Do you think about food all the time?
Have you ever been medically hospitalized because of medical problems related to your eating disorder?
Are you being discharged from higher level of care (in-patient, residential, intensive outpatient program, day treatment/PHP) and looking for an outpatient therapist?
Do you worry about your weight or body image?
Have you lost and gained the same 20 lbs more times than you can count?
Have you had bariatric surgery, but are still struggling to obtain your desired weight goal?
Do you ever eat way more calories (binge) than is needed in one sitting?
Do you vomit / purge or over exercise after eating as a way to maintain your weight or to relieve the guilt you feel after eating?
Have you lost a significant amount of weight and people say that you are you that you are too thin but you feel like you are still "fat"?
If you have answered yes to one or more of these questions, you may benefit from seeing a psychologist to address your patterns of eating and body image. Therapy can allow you to learn to recognize your level of hunger, know why you are eating (physical vs. emotional reasons), and learn how to eat mindfully. Rather you feel that you need to lose weight, gain weight, or just learn how to listen to your body; engaging in as few as six therapy sessions can help you to better understand how your thoughts likely contribute to your disordered eating patterns and what you can do to change those unhealthy patterns. Dr. McFarland has experience working with people who are struggling with Anorexia Nervosa, Bulimia Nervosa, Binge Eating Disorder, and who have had (or are considering) bariatric surgery. Please contact Dr. McFarland to discuss treatment options to help move past your unhealthy eating patterns and negative body image.
You may also take this anonymous eating disorder screening Eating Disorder Assessment
Dr. McFarland's Presentations/ Trainings